This is only really a signpost site for our main one, which is HERE.
---
OUR NEXT DISCWORLD PLAY?
(and our 150th show!)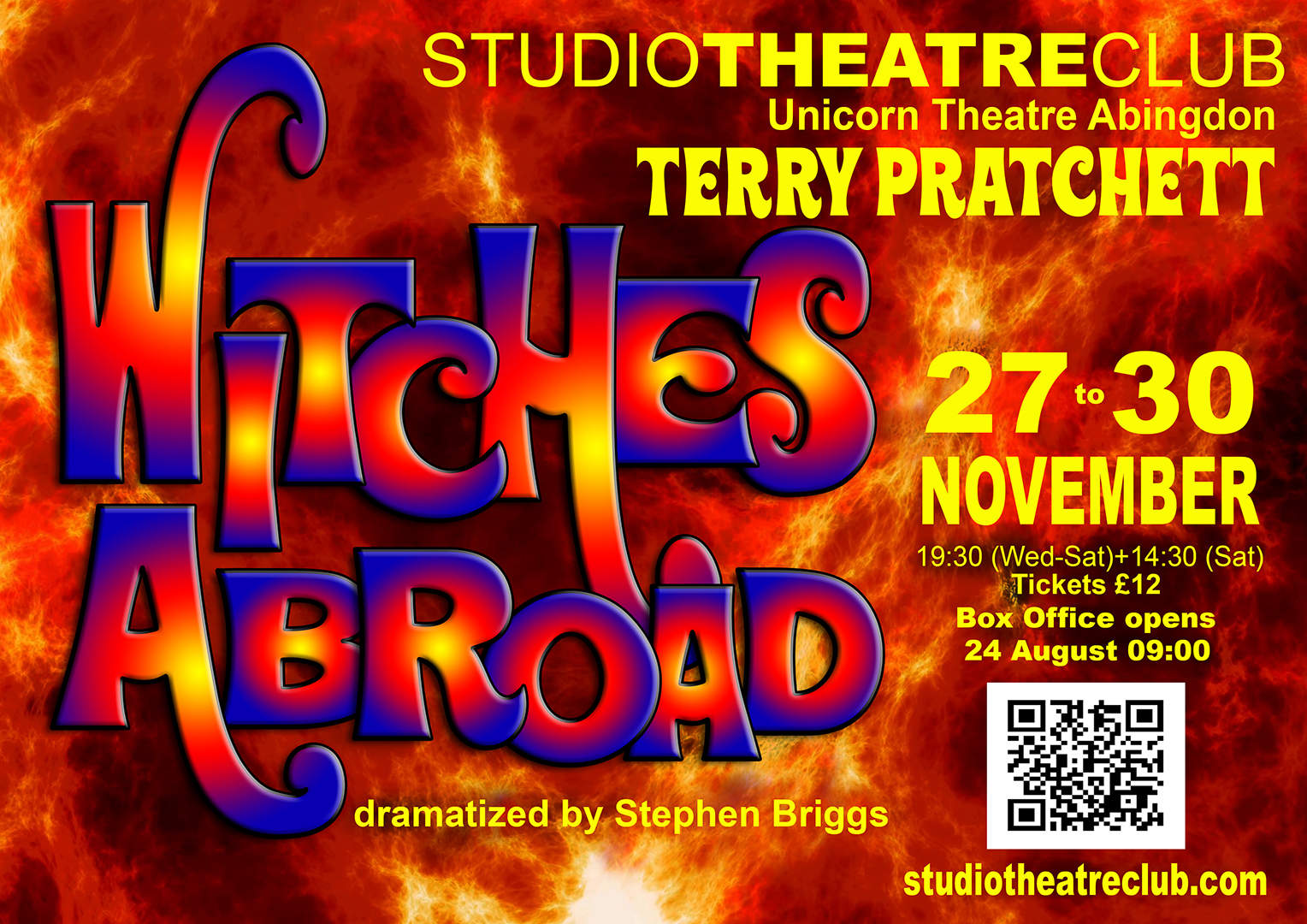 It seems easy ... after all, how difficult can it be to make sure that a servant girl doesn't marry a prince?
But for Granny Weatherwax, Nanny Ogg and Magrat Garlick, things are never that simple ...
For one thing, all they've got is a one-eyed cat and a magic wand that can only do pumpkins.
And they're up against the malignant power of the Godmother herself, and the sheer power of the Story.
You can't fight a Happy Ending.
At least – up until now ...
Well, as it says above, they're not available yet. They go on sale, online, on 24 August at 09:00, and not before. Put the date into your calendar... our last Discworld show (Hogfather - see photo above), sold out in under 36 hours!

The show will be staged in Abingdon. We are amateurs so no, we won't be touring and we won't be videoing the show. The only way to see it is to buy tickets when they become available and travel to the Unicorn Theatre, Abingdon.
More seriously, please note that The Unicorn Theatre is part of Abingdon Abbey Buildings - a scheduled ancient monument. There are lots of steps and awkward changes of level throughout the building. There is, effectively, no wheelchair access for most productions (including this one) and the buildings may pose challenges for anyone with mobility issues.